Sunday, December 17 at 4pm
@ Allen Street Neighborhood Center
1611 E. Kalamazoo St.
Lansing, MI 48912
Christmas Concert
---
'Christmas Concert'

Musicians: New Thought Community Choir, Unity Quartet, & Cory Williams
Service Leader: N/A
Seva Leader: Julie Dillon
Sunday, December 24 at 4pm
@ Allen Street Neighborhood Center
1611 E. Kalamazoo St.
Lansing, MI 48912
Rev. Mary Sabaj
---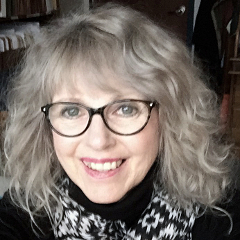 Sunday Service Message
Musicians: Colleen Bethea
Service Leader: Julie Dillon
Seva Leader: Barbara Kinsey
Come join us:
Services are held on Sundays at 4:00pm at the Allen Street Neighborhood Center 1611 E. Kalamazoo St. in Lansing (between Allen and Shephard Street). We will be at this location for 12 months while we determine if this is a good fit and to allow time to conduct a proper search for a permanent home if members feel it is warranted. The Allen Street Neighborhood Center is a vibrant space with plenty of parking in a well-lighted parking lot. The building and restrooms are wheelchair accessible.
About us:
We welcome you to join us Sunday evenings for spiritual fellowship. We are a welcoming, accepting spiritual community for people who may not necessarily like "church" in the traditional sense, but want to share their spiritual journey. Our service is a place of laughter, applause, singing and sharing the principles of unconditional love, trust, peace, compassion and joy.
To listen to previous talks given by our resident and guest speakers, listen to our Sunday Service podcasts.
See you at the Fellowship!