About Us
Learning – Living – Love Together
All are welcome! Come experience a different kind of Sunday Service with us in Lansing! We are a welcoming spiritual community for people who may not resonate with "church" in the traditional sense, but want to share their spiritual journey. Our Sunday Services are full of laughter, applause, great music, singing and sharing the principles of unconditional love, trust, peace, compassion and joy. Celebrate Divine Oneness with a welcoming, accepting spiritual community!
Sunday Service: 4pm in the Red Cedar Friends Quaker Meeting House, 1400
Turner St. (Old Town) Lansing
Join us after each service for snacks and conversation! Don't miss our famous Fellowship Potluck on the last Sunday of the month!
Fellowship Office
Phone (517-337-4070) and email ( info@fellowshipfortoday.org) service has also been restored. So, we are back up and operational. Please take some time to stop in to see the new location. Also, come in and check out the Fellowship library. There is a huge collection of great books and CDs available for check out. We hope to see you soon!
Rev. Mary Sabaj is an ordained minister and graduate of the Fellowship For Today Spiritual Center School of Ministry. She is also a law school graduate and has worked in Community Corrections for 27 years providing rehabilitation programs for adult felony offenders.
Mary studied spiritual teachings of all kinds for over three decades. In 2009, her desire to share the potential for a better life experience inspired her to start a class for men incarcerated in the Ingham County jail. Her mission became a full on quest to discover how to help these men. This became a huge catalyst in seeking out a ministerial program. Of the Fellowship Mary says, "When I found the Fellowship and its School of Ministry I knew it was where I belonged."
Now, in her role as Spiritual Director, Mary is committed to the Fellowship community and to living and lovingly serving in alignment with Fellowship Guiding Principles.
You can reach Mary at 517-483-3096 or info@fellowshipfortoday.org
FFT Steering Committee
The Fellowship For Today Spiritual Center is led by a group of dedicated Fellowship community members.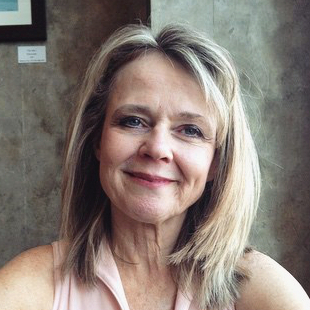 Rev. Julie DillonPresident
Our Teachers
While The Fellowship For Today is a gathering for those on any path, there are two spiritual philosophies, A Course In Miracles and New Thought, that are helpful to learn about, as they constitute the majority of our focus.
Other Sources of Wisdom and Inspiration
Purpose
The Fellowship for Today is a dynamic community co-creating love and healing. We honor the spiritual expression of all. We encourage individual transformation through the realization and celebration of Divine Oneness. We realize the True Self through meditation, prayer, service, friendship, study, healing, love, forgiveness, tithing, teaching, learning and creative expression. Our impact is felt individually, in the community, globally and universally.
Guiding Principles
The essence of our being is Spirit. We gather together knowing that the Divine/God is Love, and unites us all. We use many forms of spiritual expression to consciously unite us with the Divine.
Fellowship for Today recognizes a supreme spiritual Presence, a divine Oneness called by many names.
Our thoughts, beliefs and feelings create our experience of the world. We heal ourselves, each other, and the world through our thoughts, prayers, and actions.
There are many paths to Truth. We honor all spiritual traditions and find connectedness in all teachings. We interact with all people and aspects of the world from a place of respect, inclusion, acceptance, forgiveness and love.
Each person's spiritual journey is unique. We nurture spiritual, mental, emotional and physical well-being through sharing of our individual journeys in loving community. All are welcome to join the Fellowship family and to retain membership in other spiritual groups.
Loving service builds community and reminds us of the Oneness of all. We manifest Divine Love through mutual support, social action and a commitment to social and environmental justice.